Whether you're a multigenerational Vermonter or a recent transplant to the area, Vermont's cold winters are well known for being long, cold, messy, and a whole lot of fun. With so many activities to enjoy in Vermont all year long, I recommend taking a page out of the Boy Scouts of America handbook and living by their motto "Be Prepared."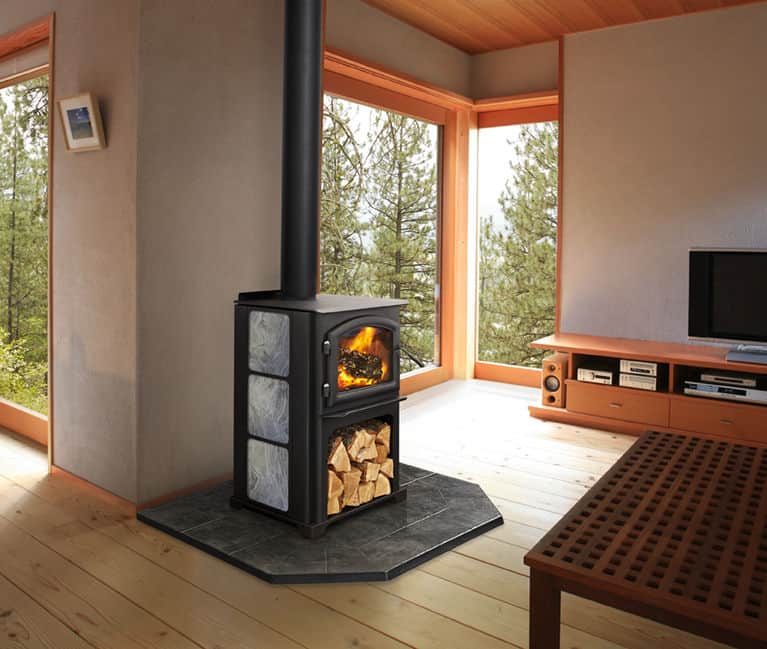 Those with wood-burning stoves and fireplaces know this lifestyle all too well, as ideally the wood used for this upcoming winter has been split, stacked, and seasoned for at least 3 to 12 months. Only seasoned hardwoods like maple, oak, birch, and ash should be used in a wood stove or fireplace. Softwoods like pine and fir and unseasoned or "green" wood contain more sap and moisture and increase the amount of creosote buildup in your chimney, potentially leading to a chimney fire.
Regardless of the type of wood that you choose to burn each season, it is recommended that homeowners get their chimneys cleaned and inspected every year by a licensed professional. Wood stoves are central to the Vermont aesthetic that so many homeowners are looking for, as well as offering an incredibly cozy way to defrost after a day of exploring our own winter wonderland. Kingdom Woodstoves out of Craftsbury, Vermont is a locally owned business that specializes in refurbishing these beautiful and practical centerpieces. Check them out at https://www.facebook.com/kingdomwoodstoves.
If you are interested in environment-friendly heating options as well as receiving rebates from the state, ask us about Efficiency Vermont's services and products.
Kathleen James
Realtor®