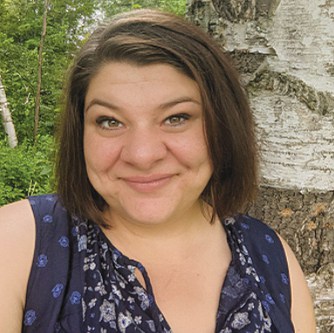 Sales Associate | Hickey & Foster Real Estate at KW Vermont-Stowe
Hickey & Foster Real Estate at KW Vermont-Stowe
1056 Mountain Road, Suite 1
Stowe, VT 05672
Email Website Phone: 802-585-1150 Fax: 802-760-3105

Driven by the desire to always be improving, the team at Hickey & Foster Real Estate has an unmatched attention to the details. Every real estate transaction is different and each presents its unique scenario that demands this level of attention. Our attention to the details and our commitment to you, our clients, creates success.
About Sierra
Sierra Strong Langdell was born and raised in Central Arizona, where she began her career in customer service in the food & beverage industry. Having an extensive family background in the Stowe area, she moved to Vermont in 2011. Sierra was married to a local Lamoille area resident in 2017, and they currently live with their 2-year-old daughter in Cambridge, where they bought their first home in 2018.
Sierra has continued her career in customer service, ranging from retail and client relations to management to financial services and more. She has always enjoyed working with the public and became interested in real estate while working for a local auction company that transacted in property sales.
Sierra was recognized throughout her education for academic achievements and continues to excel in her professional field. Her extensive background in business relations, combined with her degree in accounting, and comprehensive training in lean business solutions, ensures each transaction with Sierra is smooth, simple and enjoyable.